How To Hone Writing Skills In 2022
Writing can be easy to some and a nightmare to others. If you belong to the 2nd category, a writing guide would help you simplify a writing exercise. All you need is a strategy on how to hone your writing skills.
What is writing?
Writing is a way of putting down ideas and thoughts in a readable form. For example; newsletters, emails, blog posts, journals, social media posts, newspapers, bulletins, etc.
These days everyone claims to be either a creative writer, content writer, or copywriter. Penning down random unorganized thoughts doesn't make one an authority in writing. It's about producing content that readers would find readable, interesting, and valuable.
To hone your writing skills, here are simple strategies you can adopt:
1. Read, Read, And Read
Reading is one of the easiest ways to hone your writing skills. Read within your niche and also read wide. Reading exposes you to learning how other writers/authors structure their sentences and make use of grammar, tone, transitions, and all.
2. Define The Purpose Of Content
Before settling down to write, decide on what you want to write and why you want to write. Who you are writing for and what needs you want your writing to meet.
3. Brainstorm On The Topic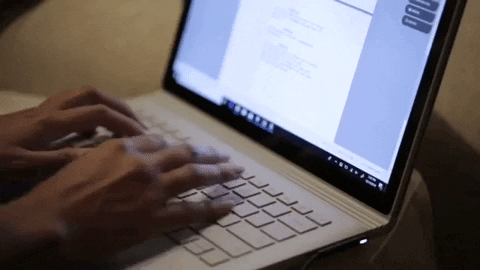 Another word for brainstorming is freewriting. This helps you to overcome writer's block. Free writing involves you putting up a topic and writing without stopping for some minutes on the topic without proofreading or editing…you just write as it flows.
Brainstorm on the topic you wish to write on, and put down all the ideas that flow, right or wrong.
4. Outline Your Contents
Before you start writing properly, outline the intended content. State the title, and headings and put down some writing prompts to guide you later when developing each section.
5. Carry Out Keyword Research
It is necessary to carry out keyword research before embarking on a writing exercise. This helps you come up with topics that people really are searching for. Keywords related to the topic of discussion. And also, helps you target right and optimize your content with the right keywords. Always remember to avoid stuffing keywords or over-optimization in order to rank high on Google. You can use Google AdWords Keyword Planner, Wordstream, Ubersuggest, etc. Some are paid and some can give you free trials for up to 8 days.
Use a headline analyzer to score your choice of headline and develop one that will most likely meet the search intent of your audience. Some headlines get very few clicks because they do not meet the interest of readers.
Also, ensure your content is in line with any headline you conclude on. Avoid using deceit to trick surfers to click on your content. This will give your page a high bounce rate score.
6. Avoid Ambiguity
Writing online is the last place to show off all the big fancy words you know. Online readers do not have the patience to dwell on complex words and sentences. Ensure that your writings can be digested even by a layman. Albert Einstein said, "if you can't explain it to a 6-year-old, you don't understand it yourself". Always bear in mind when writing for the public that the simpler the better. Avoid the usage of ambiguous and big-worded terms.
Make your sentences short and paragraphs brief. This helps your readability ranking and also appeals to your readers more. Just keep it simple!
7. Mind Your Writing Tone
Let your writing tone sound interesting such that your reader would be anxious to know what lies in the next lines.
Let your tone command authority and at the same time be cordial. Avoid sounding too formal to retain the interest of your readers.
8. Use Grammar Checkers
To support your writing and aid your adjustment of errors, you can make use of online grammar checkers like Grammarly. Not that these tools are perfect, but they can help your writing a great deal to improve. And you too can learn from the corrections underlined such that in your future writing, you can avoid repeating such errors.
9. Proofread & Edit
Proofread after writing to detect oversights, omissions, misspelled words, punctuation errors, and unnecessary paragraphs.
One of the rules of writing says not to proofread or edit while still writing. This will halt the great flow of ideas. You can pick out all errors and make necessary adjustments before releasing your work out there.
Don't use Grammar Checkers to suffice for proofreading in your writing exercise. Recall that I mentioned that they are not 100% accurate. Always do your proofreading to make necessary corrections and adjustments.
Here are two ways you can proofread to have error-free content;
Read out loud: when you are done writing, one of the best ways to proofread is to read out loud. Reading out loud helps you read everything word by word, as such you don't miss words as could happen when you read silently. This method can guide you to properly effect punctuations in your work. Reading out loud also gives you an insight into how your writing sounds or is perceived by your audience.
Read slowly: this helps you not to skip missing words or errors by assumption. You can miss a lot of details when you read quickly in a haste.
10. Optimize Content And Structure
Online readers and researchers do not have so much patience to toss and read word for word in order to find the information you have hidden in between. Structure your work to make it readable and easy for a surfer to easily locate its search intent as soon as they open your content.
Make proper use of heading tags; H1, H2, H3,…., and your paragraphs. Aside from readers, a good content structure also helps Google to index your content.
11. Write More Often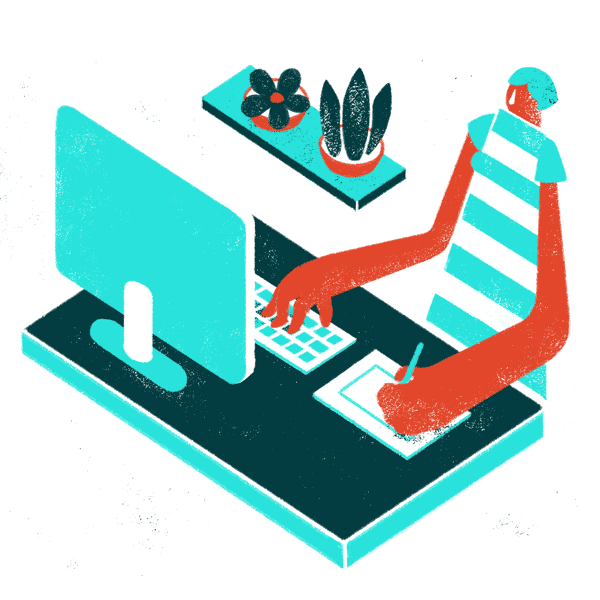 Writing is one of those skills that gets better with actually practicing it. To really hone your writing skills, you need to write more often. Even when no one reads your works, still keep writing. Your authority and command of words & vocabulary gradually improve over time.
12. Always Get Good Rest
Rest is very important for you to be at your best to give your best. A stressed mind will not yield very good results. Put your mind in a free creative mode.
13. Take Courses On Creative Writing
It is not mandatory, but you may decide to take some creative writing courses from recognized institutes in the creative writing field. If you cannot afford the paid ones, you can find some tutorial videos on creative writing or on how to improve your writing skills on YouTube.
Conclusion
Did you find the 13 simple strategies discussed above helpful? What other strategies not mentioned have you found helpful? Kindly share in the comment box.